Last Updated on 12 April 2021 by Nicholas Lim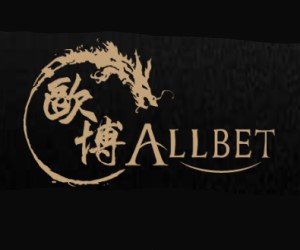 Allbet Gaming have been around since 2014 and have been making great live casino games ever since. With a focus on the Asian market Allbet Gaming has been creating live dealer games for over 5 years. Ever since the company launched they have been making great live dealer games which can be found in many Asian countries such as Singapore, South Korea, China and Japan. In addition to their fantastic live dealer games Allbet Gaming also makes Air Fighter the probability-based shooting game. In recent years Allbet Gaming has been focused on promoting their latest HTML 5 platform which enables their players to enjoy the latest games on any device including mobile and computers.
Allbet Gaming's history
Allbet was founded and launched in 2014. Although the company has only been around for a few yeas the team is comprised of industry veterans with over 10 years experience making games. The team at Allbet Gaming is passionate about delivering great gaming experiences. Allbet Gaming claims to have one of the best live Baccarat platforms today. With years of development the design and functionality have been tweaked to make it one of the better live dealer experiences around.  Besides the great games they make the company has been highly focused on delivering the best user experience possible. All this is made possible with their proprietary HTML 5 platform which runs all their games and casino platform.
Why Allbet Gaming is popular across Asia
Since Allbet Gaming first launched the company has been focused on the Asian market. Their live dealer games are extremely popular in countries like Japan, China, South Korea, Singapore and more. In recent years Asian casinos and game makers have been offering different types of betting games that give players a variety and ways to gamble and win. Games which incorporate new shooting mechanics and feel more like playing an action arcade shooter. Allbet Gaming makes the incredibly popular Air Fighter which runs on their proprietary HTML 5 platform. With such popular games in their roster, it's no wonder players in countries like Singapore love Allbet Gaming games.
Where to find Allbet Gaming games
Gamblers from Asia looking to enjoy Allbet Gaming games can open an account on their website to join the Dragon Hall. The Allbet Gaming hall has over 400 employees that occupy around 1,500 square meters of space. The casino is divided into different sections including the Dragon hall, multi play hall and the VIP hall. Each hall includes different rooms dedicated to the different live dealer games they offer such live Baccarat, live Dragon Tiger which is derived from Baccarat, live Roulette and a few more games which are extremely popular across Asia. Allbet Gaming's platform can be downloaded and played on your mobile devices or any computer. Their unique HTML 5 platform ensures all gamblers will have an optimized user experience no matter what device they play on.
Allbet Gaming's most popular games
Although the company has been around for around 5 years, they have managed to create some fantastic live dealer games for popular table games like Baccarat, SicBo, Win Three Cards and Bull Bull to name a few.
Air Fighter
Breaking from the usual line of live dealer games Allbet Gaming Air Fighter is a unique arcade style shooter and gambling based game. In Air Fighter let's you take control of gun turrets as you attempt to shoot down as many fighter planes as you can. Each enemy plane you shoot down will vary in size and strength. The bigger planes will require you shoot more bullets to take them down while smaller planes take less bullets to kill. Each plane you shoot down has a specific coin value which gets added to bankroll each time a plane is shot down. The bigger the plane and the harder it is to kill the more coins you'll earn.
To help you out and add some additional excitement to the game you'll also be able to collect power-ups. Each power-up will change you bullets giving more power or faster shooting speed for a limited time. These power-ups can help you kill more planes faster and help you earn more coins. Air Fighter has a few different stages you can play each lasting roughly 5 minutes each. Once you get through the different levels, you'll reach the boss attack feature. Here you'll have to try and shoot down the elusive boss plane which will award a huge coin payout. Once the boss plane explodes you will have the chance to select one 4 different mystery boxes. Each one contains a different number of coins.
Conclusion
With a strong presence in many Asian countries like Singapore, Japan, China, Philippines, South Korea, Malaysia and many more, it's no wonder why so many Asian gamblers love Allbet Gaming games. 2020 was great year Allbet Gaming as the continue to grow and refine the exclusive live dealer gaming platform. In 2021 the company is looking forward to growing and expanding their live dealer casino games. In addition, they also plan to expand the current casino facilities to allow for more rooms with new and exciting games. We can't wait to see what Allbet Gaming has in store for us next.