Last Updated on 26 April 2021 by Nicholas Lim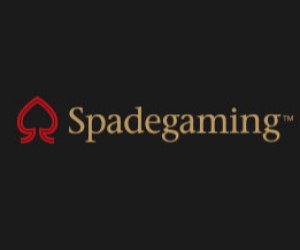 Fishing Gods, Money Mouse, Book of Myth and Heroes are just some of the most popular and well-known games today by Spadegaming. If you are not familiar with Spadegaming the company has been around since 2007 and has been consistently producing beautifully designed Asian-themed slot games ever since. Spadegaming was founded on the principles of innovation and the desire to push the limit of what players would expect from their slot games. In the past few years Spadegaming has begun to make their push west with the recent addition of the Malta Gaming Authority's license. Now gamblers from around the world looking to experience gambling games with an Asian look and feel can enjoy Spadegaming's wide selection of games.
Spadegaming's history
Originally founded all the way back in 2007 Spadegaming has come a very long way since their humble beginnings. When Spadegaming opened their doors, the company was completely focused on the Asian market. Their goal was to bring slot games to the Asian markets but with a more familiar look and feel. Their games incorporate familiar themes and music in order to achieve this. Spadegaming has grown over the last few years and now have offices around the world including, Malaysia, Thailand, South Korea and China to name a few. In 2019 Spadegaming received their gaming license from the Malta Gaming Authority. This has allowed the company to expand into Europe and other countries.
Why Spadegaming is popular across Asia
For almost 15 years Spadegaming has been making exciting and beautifully designed Asian-themed slot games. It's no surprise their games can be found in land-based and online casinos across Asia in countries like China, Singapore, Japan, South Korea, Thailand and many more. In 2020 Spadegaming decided to take a different direction when they launched their most recent addition to the family, Fishing God. This exciting new casino game combine's arcade style shooting with gambling-based gameplay. Shoot fish and other sea creatures to collect loads of coins. Other popular games include Double Flame, Three Lucky Stars, Dancing Fever and Gold Panther. With such a large selection of games it's no wonder gamblers in countries like Singapore are playing Spadegaming games.
Where to find Spadegaming games
With the recent addition of the Malta Gaming license Spadegaming games can now be enjoyed in casinos around the world. Prior to obtaining the gaming license Spadegaming games were only available in online and land-based casinos across Asia. Gamblers from countries like China, Singapore and Japan were the only ones able to play. Today casinos in Europe and North America offer a wide selection of their games including their most recent game Fishing God. The best part is these games are available on mobile and laptop
Spadegaming most popular games
With almost 15 years of games behind them we wouldn't have enough space to cover them all. That's why we selected some of our favourite games.
Heroes
Heroes is a 5-reel slot game with a dungeon and dragons look and feel. This game has a beautiful art style with warriors and wizards alike. Match up symbols like wizards, warriors, magical swords and powerful blades. Heroes also has Wild symbols which can replace all other symbols besides the scatter symbol. This great slot game also boasts a hero accumulation feature. This feature allows you to fill up the hero bar in order to unlock free spins. Lastly don't miss King Arthur's reward multiplier which increase your payouts significantly.
Fishing God
For years Spadegaming has been making fantastic casino slot games. However, for their latest addition the company decided to go in a completely different direction. Fishing God is an action arcade-style shooter. The objective of the game is to kill as many fish and sea creatures as possible in order to collect more coins. The bigger the fish the harder they are to kill but the more coins they are worth. You can also pickup random power ups which boost your gun's power and helps you kill more creatures faster. Try to kill as many creatures as you can before the timer runs out. Fans of shooter games who are looking to combine that with some gambling-based mechanics are sure to love this game.
Dancing Fever
Taking the Asian theme to another level is Dancing Fever. If you grew up in the late 90's or 2000's then you'll surely remember games like Dance Dance Revolution. Dancing Fever takes the same look and feel of these classic dancing games and adds them to the classic slot game design to create something fun and exciting. Match symbols like the directional arrows, dancing feet, neon tickets and boom boxes. Dancing Fever has a flaming wild symbol which can substitute all other symbols except the scatter symbol. Get 5 or more scatter symbols on the board activate some free spins. You can earn up to 50 free spins and x150 multiplier can be won during your free spins.
Conclusion
With the recently acquired Malta Gaming Authority gambling license Spadegaming has been able to expand into new countries and territories around the world. In 2020 Fishing God their latest game was released in casinos across Europe and North America to great reviews and success. Still with all their success and growth, the Asian market continues to be a major focus for the company. Countries like Singapore can expect to continue to enjoy new and exciting casino games from Spadegaming in the years to come. We're sure 2021 will be another big year for the company.