Last Updated on 12 February 2023 by Nicholas Lim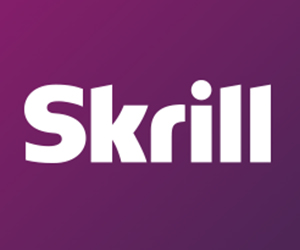 Skrill (MoneyBookers) is an alternative payment method which allows the casino players in Singapore to safely send and receive funds to their casino account immediately via e-mail. To use this cost effective webpayment tool, you only need to an e-mail address.
Skrill was established in 2001 as an e-commerce business for the purposes of transferring money across the Internet, including to online gambling sites.
Nowadays Skrill is available globally, except in the USA, Israel, Turkey, China and Malaysia, and carries out financial transactions in diverse currencies including: Singapore Dollar, Euro, British Pound, Bulgarian Lev, U.S. Dollar, Australian Dollar, Canadian Dollar, Czech Koruna, Danish Krone, Estonian Koruna, Hong Kong Dollar, Hungarian Forint, Israeli Shekel, Japanese Yen, Lithuanian Litas, Latvia Lat, Malaysian Ringgit, New Taiwan Dollar, New Turkish Lira, New Zealand Dollar, Norwegian Krone, Polish Zloty, Slovakian Koruna, South-African rand, South-Korean won, Swedish Krona, Swiss Franc and Thailand Baht).
How to register for an account with this webpayment tool
Click on the "Sign up" tab on the Skrill (MoneyBookers homepage) and fill out a registration form with the required personal information. The customers can opt from an array of language and currency options. After this the customers will receive a confirmation e-mail.
Skrill benefits:
Skrill is a safe and convenient method of transferring money online.
Skrill provides real-time instant transactions supported in around 30 currencies.
The centralization of all online payments. Complete history of payments is provided to the user. No bank account information or credit card information need to be given to the online casinos. Skrill provides a totally secure environment for payments.
You can send money from the credit card and transfer cash to and from the bank account.
There are no registration fees and Skrill (MoneyBookers) provides 24/7 support service.
Funds can be uploaded into the Skrill account in a number of methods. Skrill (MoneyBookers) offers the secure transferring money immediately via e-mail to fund a online casino account either via Credit card or Wire Transfer.
A Wire Transfer method requires from two to four days to reflect the money in the account.
The players may also register the credit card , which will take up to two days to verify, and from then on uploading funds is instant at any time.
Depending of the choice of deposit or withdrawal option in the Skrill account, fees vary. Registration, requesting cash, receiving cash, and banking account deposits are free. Credit card deposits are charged 3%, while sending money costs 1% of the amount. Withdrawing money to a banking account and receiving checks via e-mail cost certain fees.