Last Updated on 12 February 2023 by Nicholas Lim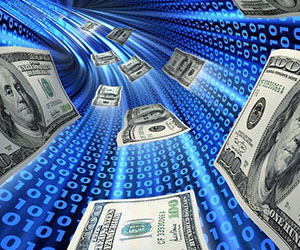 Another great deposit method commonly used by Singaporean casino players is Wire Transfer. If you want to avoid third-party transaction hassles, arrange a direct wire transfer from your bank to the online casino site. All the major gambling sites facilitate direct wire transfers.
You will soon find, however, that you have a whole other set of aggravations on your hands. Most significant is that in most cases, you have to physically go to your bank to arrange the wire transfer. To set it up, click the wire transfer deposit option at your gambling site. You're given several pieces of information, including a unique transaction ID, which you have to in turn provide to your bank.
After you've arranged the wire transfer at the bank, most gambling sites require you to send them an e-mail confirming all the details of the transaction, including the name of the bank, the amount wired, the date, and the various transaction IDs and reference numbers provided by your bank. Once the wire arrives and is confirmed at the gambling site, the money is posted directly to your account. This can take anywhere from 1 to 7 business days.
A related option now offered by many of the gambling sites is making a money deposit via Western Union. Check the individual gambling sites for their policies. Typically, you have to get an actual name of the person designated as the "receiver" at the gambling site. Then, after making the transfer at a Western Union office, you must return to the gambling site and enter information from your receipt. Of course, you have to pay all associated fees required by Western Union to facilitate the transfer.
Finally, you can always send gambling sites money the old-fashioned way – send 'em a check. Most gambling sites do not accept personal checks, as you might expect, but they do usually accept bank checks – a check written from your bank to theirs. Most banks typically charge you anywhere from $15-$30 for this service, and of course you have to mail the check and wait for it to arrive. Many of the top online gambling rooms appear to be moving away from accepting check deposits, so read the deposit options information carefully or contact the site directly.