Last Updated on 6 February 2023 by Nicholas Lim
---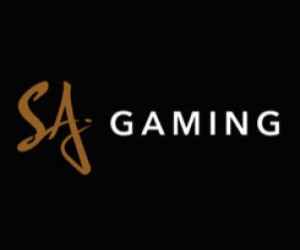 SA Gaming is an online casino games supplier. Originally founded in 2009, the company has been enjoying great reputation in the Asian markets. In the last few years SA Gaming has made a strong push into the European market launching SA Euro. SA Gaming currently holds licenses Gaming Curacao and certificates from GLI an independent gaming certification lab which is considered highly trusted in the industry. Winner of numerous prestigious awards SA Gaming continues to make big waves in Asia and the rest of the world.
History
First launched in 2009 SA Gaming has been making great casino games and delivering polished platforms ever since. When the company began their primary focus was delivering quality live casino games to the Asian market. Delivering fantastic games such as Andar Bahar, Dragon Tiger and more. The company currently focuses on live dealer games, on HTML 5 mobile ready platform.
In 2021 the company is focused on delivering a seamless gaming experience on mobile platforms including Android and IOS. Best of all players don't need to download and install any apps to enjoy SA Gaming's games on their mobile devices.
Why SA Gaming is popular across Asia
When the company was originally founded, their focus was solely on the Asian Market. SA Gaming was committed to delivering beautiful Asian-themed slot games as well as great live dealer games. Today the studio's Games can be found in online casinos across Asia. Over the years SA Gaming has developed a state-of-the-art facility for all their live dealer games.
These studios provide many different rooms and games players can join and play. Games like: Baccarat, Andar Behar, Dragon Tiger, Roulette, SicBo, Blackjack and no commission Baccarat. With so many popular games to choose from it's no wonder SA Gaming is so popular in Asia.
Where to find SA Gaming games
With over 10 years of experience in the field it's no surprise SA Gaming games can now be found in online casinos around the world.
Casinos like:
Now with the recent launch of SA Euro the company's live dealer games can now be found in online casinos across Europe. The newly opened SA Euro studios were built with the same high standards as their Asian studios.
With state-of-the-art studios and HD video quality there's no denying their live dealer games look good. Moving forward SA Gaming is look forward to expanding into new markets and further expand their presence around the world.
SA Gaming's most popular games
SA Gaming offers incredible live dealer games with a big focus on Baccarat including standard Baccarat, no commission Baccarat, Cow Cow Baccarat and more. All their games are powered by their HTML 5 platform which allows players to enjoy their games on all mobile devices. With so many games to choose from below we discuss some of our favourite games.
SA Gaming live casino games
With a big focus on live dealer games SA Gaming uses a proprietary HTML 5 platform to deliver their games. Their lineup of games includes standard table games such as Baccarat, SicBo and Roulette. In addition, they have a numerous selection of enhanced versions of your favourite games such Dragon Tiger and Andar Behar. With their state-of-the-art studios in Asia and Europe the company can now deliver top notch live dealer games with HD video quality and high fidelity sounds and music. See and hear the games like never before. Today SA Gaming live dealer games can be enjoyed all across Europe and Asia with plans to expand into new markets in 2021 and beyond.
Conclusion
With over 10 years in the game SA Gaming has cemented their status as an industry leader. With multiple gaming studios the company can now deliver unparalleled live dealer experiences to gamblers around the world. Last year the company walked away with numerous awards and this year looks no different.
As the company continues to expand and grow, we look forward to seeing what SA Gaming has in store for us in 2021. We will be sure to follow all the upcoming releases. And keep you updated with the latest news and information on your favourite gaming companies and gambling sites. Be sure to come back often for all the latest gambling information in Singapore and across Asia.