Last Updated on 25 July 2023 by Nicholas Lim
---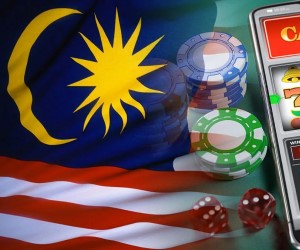 In the vibrant nation of Malaysia, various forms of gambling enjoy immense popularity among its people. However, the legal aspects surrounding these games remain somewhat ambiguous. This comprehensive guide aims to shed light on how Malaysian law regulates gambling, ensuring you have all the necessary information.
Understanding Malaysian Gambling Regulations
In Malaysia, the regulation of gambling activities is governed by two primary laws. The Common Gaming Houses Act 1953 (revised in 1983) and The Betting Act 1953 (revised in 1992). These laws are designed to establish definitions for key terms used in the context of gambling. The first term is "betting houses," which refers to places where individuals place bets on sports events, horse races and other similar activities. The second term pertains to "common gaming houses" where casino-style games like poker are hosted.
The Legality of Gambling in Malaysia
Malaysia, being a predominantly Muslim country, takes a rather strict stance on betting and gambling. As a result, the majority of these activities are deemed illegal. However, certain games of chance, such as: lotteries and horse racing, receive a level of tolerance.
Where Can You Gamble Legally?
To indulge in legal gambling within Malaysia, one must ensure that the casino or establishment possesses a valid permit or license issued by the competent authorities, specifically the Unit Kawalan Perjudian under the Malaysian Ministry of Finance, commonly known as the Betting Control Unit. Additionally, lotteries in the country are permitted under the Lotteries Act of 1952. Presently, there are only six legal lotteries, all privately owned. Moreover, several casinos operate within the highland resort of Genting Highlands, offering non-Malays the opportunity to legally participate in gambling activities. The location's allure extends beyond gambling, as it also houses theme parks and malls, attracting both locals and tourists.
Legalized Gambling in Malaysia
While the overarching laws in Malaysia restrict gambling activities, certain types of betting are allowed, forming an interesting contrast within the legal landscape.
The Genting Casino
The Genting Casino stands tall as the only licensed land-based casino in Malaysia, permitted under the Betting Act 1953. Nestled in the Genting Highlands, it is a hub for tourists and non-Muslim locals looking for a casino experience.
Lotteries
The Malaysian government permits lotteries, with popular ones being Sports Toto, Magnum 4D and Da Ma Cai. These regulated gambling forms offer citizens a chance to try their luck within the law's boundaries.
Horse Racing
The Royal Turf Club of Selangor in Malaysia permits betting on horse racing. It's seen as a tradition and less of a gambling activity, which makes it a legal form of betting.
The Status of Online Gambling in Malaysia
According to the provisions in The Common Gaming Houses Act 1953 and The Betting Act 1953. Online gambling is explicitly prohibited within Malaysia. Operating an online casino website that provides casino-like services is considered unlawful and subject to legal action.
The matter of online gambling in Malaysia remains somewhat unclear due to outdated legislation that does not directly address placing bets on online casinos. As a result, some citizens take their chances and engage in daily betting on international gambling platforms, seemingly avoiding immediate repercussions. However, it is essential to understand that participating in online gambling can still lead to potential legal consequences.
Gambling Safely Online in Malaysia
Despite the grey area surrounding online gambling regulations, many individuals in Malaysia still choose to gamble on offshore websites. To minimize risks, it is advisable to opt for international platforms not based in Malaysia. Such offshore websites operate legally and are not subject to Malaysian law, providing users with a safer gambling environment and peace of mind.
Legal Consequences for Gamblers
While the legal system may lack clarity regarding specific sanctions for engaging in online gambling activities, The Common Gaming Houses Act 1953 and The Betting Act 1953 address those involved in patronizing, owning, or gambling within betting houses. For instance, Section 4 of the Common Gaming Houses Act 1953 deems owning or occupying a gaming house as an offense.
Penalties for such offenses range from fines starting at $1100 (RM 5000) and can escalate to over $11000 (RM 50000), coupled with possible imprisonment for up to three years, depending on the number of gaming machines involved. Individuals caught gambling within such establishments. Or assisting in assembling the gaming machines. May also face prosecution and be subject to fines ranging from $2250 (RM 10000) to $22000 (RM 100000).
Gambling at Home in Malaysia
Another area of potential confusion lies in gambling activities conducted within private homes. If a citizen's residence is found to be hosting gambling activities involving slot machines, poker tables, cards, or chips, authorities may categorize the place as a betting house, especially if money exchange is involved. Consequently, both the homeowner and any individuals caught gambling within the premises can be prosecuted.
FAQ
Yes, certain forms of gambling are legal in Malaysia, including: the Genting Casino, state-run lotteries and betting on horse racing.
Local online gambling is generally prohibited in Malaysia, but the laws are less clear when it comes to overseas online gambling platforms. Thus, many Malaysians gamble on these international sites.
For individuals, the penalty can be a fine of up to RM 5000, imprisonment for up to six months, or both. For operators, the penalty can be a fine up to RM 50,000, imprisonment for up to three years, or both.
Yes, the Genting Casino is the only land-based casino in Malaysia with a legal license to operate.
Religion, specifically Islam, plays a significant role. The majority of Malaysia's population is Muslim, and under the Sharia Law, gambling is considered haram or forbidden.
Various government and non-government programs offer support and treatment to those struggling with gambling addiction.
Conclusion
Malaysia's gambling landscape exists in a realm of uncertainty, with online gambling. And certain other casino-like activities residing in a legal grey area. For those who wish to engage in online gambling within the country, it is essential to select top-rated offshore casino brands to ensure a safer experience. Understanding the potential legal consequences and adhering to existing regulations is crucial to enjoying gambling activities responsibly in Malaysia.