Last Updated on 22 July 2023 by Nicholas Lim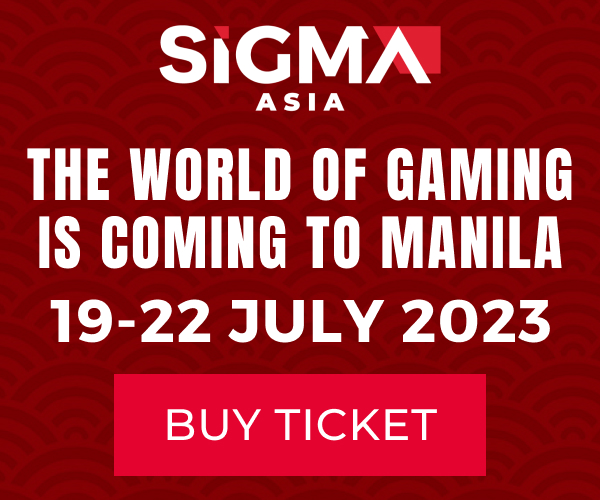 Manila, Philippines, July 22, 2023 – The gaming industry witnessed a momentous event as SiGMA Asia 2023, organized by SiGMA Group, debuted in Manila, Philippines, with a focus on connecting the East and West gaming markets. The four-day extravaganza, which ran from July 19 to July 22 at the SMX Convention Centre, proved to be a melting pot of ideas and a catalyst for growth, attracting 15,000 attendees and featuring an expansive expo space of 20,000 square meters.
The event kicked off with an awards ceremony, followed by an expo and conference, where industry leaders, stakeholders, B2B and B2C brands, and land-based exhibitors converged to explore the latest trends and solutions in both online gaming and land-based casinos. Endorsed by the Philippine Amusement and Gaming Corp (PAGCOR), SiGMA Asia established itself as a vital hub for collaboration, fostering innovation, and establishing meaningful connections.
Emily Micallef, the COO of SiGMA Group, expressed excitement about the event's unique platform, stating, "SiGMA offers attendees a unique platform to showcase their products, foster innovation, and establish meaningful connections with some of the top thinkers, operators, affiliates, and suppliers." With its carefully curated audience targeting the Asian market, SiGMA Asia served as the ideal platform for European and American businesses looking to expand their presence in Asia.
Notably, Expanse Studios, a key player in the gaming industry, showcased its 40+ innovative games at the expo, affirming its position as a global leader committed to delivering immersive gaming experiences. As the gaming landscape in the Philippines continues to evolve, Expanse Studios looks forward to contributing significantly to the country's gaming industry and its promising future.
Amidst the buzz, PAGCOR Chairman and CEO, Alejandro Tengco, unveiled ambitious plans for the agency, announcing the upcoming launch of "casinofilipino.com" – PAGCOR's own online casino, set to offer a realistic and immersive gaming experience through virtual reality-based technology. Tengco highlighted the benefits of this move, such as increased revenue, market expansion, and enhanced customer engagement.
In line with the modernization drive, PAGCOR is also revamping its slot machine operations, introducing 3,500 state-of-the-art Electronic Gaming Machines to offer customers an enriched gaming experience. Simultaneously, the development of the agency's Information Technology programs and systems aims to optimize efficiency, enhance customer experience, and streamline compliance requirements.
Looking back at the remarkable achievements in the first half of 2023, Tengco expressed pride in PAGCOR's revenue growth, with contributions to nation-building rising by 48.50% compared to the previous year. With a consistent upward trend, PAGCOR remains optimistic about surpassing pre-pandemic income levels by the end of 2023.
As SiGMA Asia 2023 concluded, the gaming industry witnessed a powerful union of East and West, paving the way for virtual casinos and a thriving business ecosystem. The event not only showcased the latest trends in online gaming, such as mobile gaming dominance, esports, and blockchain applications, but also emphasized the significance of responsible gaming practices, environmental consciousness, and regulatory compliance for land-based casinos.
With the gaming sector in Asia on the rise, SiGMA Asia 2023 has undoubtedly left an indelible mark on the global gaming landscape, offering unprecedented opportunities for growth, innovation, and collaboration between industry players worldwide.