Last Updated on 14 November 2023 by Nicholas Lim
---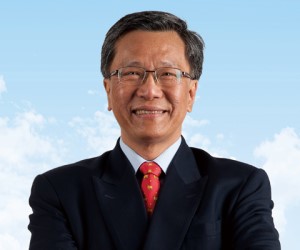 In a move that underscores its unwavering confidence in the resilience and future growth of Singapore's tourism industry, Genting Casino Singapore, the gaming and hospitality giant controlled by Malaysian billionaire Lim Kok Thay, is set to inject an additional S$2.3 billion ($1.7 billion) into the transformation of its Resorts World Sentosa (RWS) integrated resort. This colossal investment, which will elevate the overall project cost to an astonishing S$6.8 billion, represents a resounding show of faith in Singapore's position as a premier tourist destination in Asia.
The extensive revamp of RWS, which is already home to five hotels with approximately 1,600 rooms, will encompass the construction of a brand-new 700-room hotel, along with a sprawling retail space sprawling across 21,243 square meters. This substantial expansion has received the green light from the Urban Redevelopment Authority (URA) and is set to commence in 2023, with a target completion date of 2031.
One of the most captivating features of this ambitious project is the incorporation of a striking waterfront sculpture designed by the renowned British architecture firm Heatherwick Studio. This iconic addition, poised to become a defining landmark of Singapore's skyline, will serve as a grand entrance to both RWS and the emerging Greater Southern Waterfront district.
Genting Casino Singapore's vision for RWS extends beyond the construction of new facilities. The company is committed to revitalizing the resort's non-gaming attractions, including the popular Universal Studios theme park. This dedication to enhancing the overall visitor experience is evident in the significant increase in the project's budget, which was originally set at S$4.5 billion.
The decision to ramp up investment in RWS comes amidst a resurgence in Singapore's hotel industry, with room rates soaring to unprecedented highs. This positive trend, coupled with the robust recovery of both gaming and non-gaming revenues, has fueled Genting Singapore's optimism about the project's future success.
In a testament to the company's positive outlook, Genting Casino Singapore has announced plans to finance the entire S$6.8 billion expansion from its internal resources. This decision highlights the company's strong financial position and its commitment to solidifying RWS's position as Asia's premier tourist destination.
This unwavering confidence is further reinforced by Genting Casino Singapore's impressive third-quarter results, which saw a remarkable 59% surge in net profit to S$216.3 million. This robust performance, driven by increased revenues from both gaming and non-gaming sectors, has prompted Maybank, a leading financial services provider, to revise its full-year 2023 net profit forecast for Genting Singapore upwards by 12% to S$712 million.
The positive news has had a marked impact on Genting Singapore's share price, which spiked by 10.6% to S$0.94 in late afternoon trading on Tuesday, following a market closure due to a public holiday. This upward trajectory reflects the market's keen anticipation of the company's continued growth and success.
With its audacious investment in RWS, Genting Singapore is not only making a bold statement about its commitment to Singapore's tourism industry but also reinforcing its position as a major player in the global gaming and hospitality landscape. As the company embarks on this ambitious expansion project, all eyes are on Genting Casino Singapore to deliver an unparalleled resort experience that will further enhance Singapore's reputation as a world-class tourist destination.