Last Updated on 17 July 2023 by Nicholas Lim
---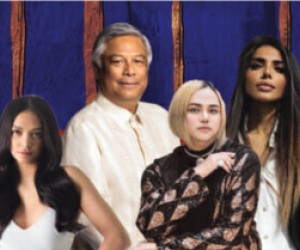 SiGMA Asia's inaugural Manila expo is generating significant interest among industry professionals. Set to take place from July 19th to 22nd at the SMX Convention Centre, the event boasts an exciting lineup of renowned speakers and promises a two-day conference filled with insightful discussions. With a focus on topics trending in the online and land-based gaming sectors in Southeast Asia, attendees can expect to dive deep into discussions about compliance, the integration of AI into regulation, the role of Integrated Resorts in economic development, and much more.
Kicking off the conference is an opening keynote delivered by Alejandro H. Tengco, Chairman and CEO of PAGCOR (Philippine Amusement and Gaming Corporation). Tengco's extensive knowledge and experience make him the ideal speaker to provide invaluable insights into the challenges and opportunities facing the online casino industry in the region. Under his leadership, PAGCOR has achieved remarkable milestones, such as a record-breaking total income of P58.96 billion ($1 billion) in 2022, contributing significantly to the nation's development.
Speakers
The conference is also set to feature several other notable speakers who will bring their expertise and perspectives to the forefront of discussions. One such speaker is Kelvin Lester K. Lee, the Commissioner of the Securities and Exchange Commission (Philippines). Lee's keynote address will delve into the topic of AI and the future of regulation, exploring how the Securities and Exchange Commission can adapt to the digital era. Lee's accolades include being recognized as the Outstanding Fintech Innovation Leader in the Philippines and receiving the Thought Leader of the Year award.
Another prominent speaker at the event is Dr. Sara Al Madani, an Emirati Entrepreneur who has made significant contributions to the fields of technology and entrepreneurship. Dr. Al Madani serves on various boards and has demonstrated her visionary mindset by founding and leading several successful ventures. Her expertise lies in utilizing technology to streamline processes and drive business growth. Dr. Al Madani's achievements and passion for inspiring and empowering aspiring entrepreneurs have earned her recognition as a leading figure in the industry. She has been named the most influential leader by the Asia One World Leaders Summit and has received prestigious awards like the Pride of UAE Award from the Herald Global and Motivational Influencer of the Year from Film Fare.
Josh Yugen, the Founder of YUGEN PR & XPEDITION Magazine, will also grace the stage as a speaker. Yugen is a visionary entrepreneur known for his strategic approach to brand promotion and reputation management. Through his public relations agency, Yugen PR, he has helped numerous companies and individuals craft compelling narratives that resonate with their target audiences. Yugen's innovative strategies and deep understanding of the media landscape have established him as a trusted advisor in the industry. Additionally, Yugen is the first Southeast Asian to own a luxury travel and fashion publication, XPEDITION Magazine.
James Rumohr, the Co-Founder of Kumu, a popular social media and livestreaming platform based in the Philippines, is yet another notable speaker at the event. Rumohr's visionary mindset and entrepreneurial spirit have played a crucial role in establishing Kumu as a leading platform for connecting and engaging with audiences through live interactive content. His passion for fostering meaningful connections and empowering content creators has been instrumental in the platform's success. Kumu serves as a vibrant community where users can showcase their talents, participate in live events, and build genuine connections with a diverse audience.
Beyond the impressive lineup of speakers, attendees can also expect to rub shoulders with some of the Philippines' most famous faces. Young entrepreneur this is a tin, renowned actress and mental health advocate Kylie Verzosa, and star athlete Michele Gumabao, who represents the Cream line Cool Smashers in the Premier Volleyball League, will be among the notable personalities in attendance.
In conclusion
SiGMA Asia's inaugural Manila expo promises to be a remarkable event filled with insightful discussions, influential speakers, and networking opportunities. The conference covers a wide range of topics relevant to the gaming industry in Southeast Asia, ensuring attendees can delve into the latest trends and developments. With esteemed speakers like Alejandro H. Tengco, Kelvin Lester K. Lee, Dr. Sara Al Madani, Josh Yugen and James Rumohr, the conference is set to offer valuable insights and inspire industry professionals to drive innovation and growth in the gaming and related sectors.