Last Updated on 21 June 2023 by Nicholas Lim
---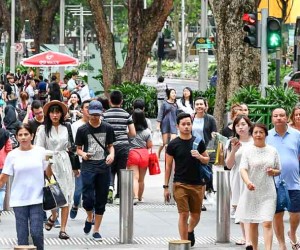 The overall rate of Singapore residents' participation in gambling activities in 2020 was 44%, marking a decrease from 52% in 2017.
The National Council on Problem Gambling (NCPG) conducted its Gambling Participation Survey for the year 2020, which offers an extensive insight into the gambling activities and perceptions of Singapore's residents. It includes an analysis of participation rates, offline and online gambling trends, motivations for gambling, public perspectives, impacts of gambling and the various preventive measures employed.
Statistics Highlights
The 2020 survey found a significant decrease in overall gambling participation, from 52% in 2017 to 44% in 2020.
Past-year gambling frequency was reported to have decreased as well.
Older adults, particularly those aged 60 and above, were found to be more likely to gamble than younger adults.
TOTO, 4D, and social gambling were the most commonly participated in forms of gambling, with online gambling showing an increased participation rate in 2020.
The median monthly gambling expenditure was SGD 30, showing a reduction from SGD 60 in 2017.
Gambling Participation Rates and Trends in Singapore
The 2020 survey reveals that there has been a considerable decline in the overall gambling participation rate in Singapore, from 52% in 2017 to 44% in 2020.
The decrease is seen across all age groups, but the most significant drop is observed among the younger age groups.
The survey discovered that those aged 60 and above are more likely to gamble compared to the younger age groups.
Notably, past-year gambling frequency also reduced in 2020 when compared to the previous years.
With regards to gender, males were found to be more likely to participate in gambling activities than females.
Types of Gambling Activities
The study looked at both traditional, offline forms of gambling and the rising trend of online gambling.
The most prevalent form of gambling among Singapore residents was 4-Digits (4D), followed by TOTO and Singapore Sweep. These traditional, offline forms of gambling still hold the most significant appeal.
Despite the global trend towards online activities, participation in online gambling in Singapore increased slightly from 0.8% in 2017 to 1.2% in 2020.
Social gambling, which includes card games with friends and family, was also noted in the survey, with a decrease observed compared to the last study in 2017.
Reasons for Gambling and Attitudes Towards Gambling
The survey also sought to uncover the motivations behind gambling and people's attitudes towards it.
Most participants said that they gambled for social reasons, suggesting that gambling is seen as a form of recreation or entertainment.
Other significant reasons include the excitement of gambling and the potential to win money.
Interestingly, the majority of respondents recognized that people can become addicted to gambling. Suggesting a level of understanding of the potential risks.
However, many gamblers perceive themselves as having a low risk of developing a problem with gambling, which could indicate a lack of self-awareness or denial about the potential for addiction.
Impacts of Gambling and Preventive Measures
The survey also examined the negative impacts of gambling and the various measures put in place to prevent problem gambling.
Some participants reported experiencing negative impacts due to their gambling habits. This includes borrowing money or selling items to finance their gambling, feelings of guilt after gambling and experiencing problems in their relationships.
Awareness of help services for problem gambling, such as: the National Problem Gambling Helpline, remained high among the participants.
Self-exclusion orders and third-party exclusion orders are preventive measures often utilized to control gambling activities. These measures allow individuals or their family members to limit their access to certain gambling venues or online sites.
The survey found that many gamblers were aware of these services. And a small number had utilized them to help manage their gambling behavior.
Conclusion
The 2020 NCPG Gambling Participation Survey provides a comprehensive analysis of the gambling scene in Singapore. It shows a decline in overall gambling participation, albeit with a slightly increased trend in online gambling. Traditional forms of gambling such as 4D and TOTO continue to dominate the landscape, pointing to deep-seated cultural practices. It is clear from the survey that while most gamblers recognize the potential harm of gambling, many perceive themselves as immune to such risks. Indicating a need for further public education. Lastly, the survey underscores the importance of awareness and utilization of preventive measures in mitigating the negative impacts