Last Updated on 7 May 2023 by Nicholas Lim
---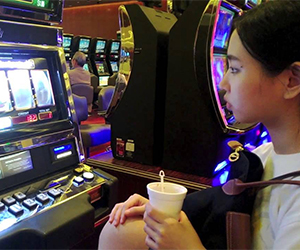 A Singaporean food seller claims a casino is trying to deprive her of her rightful winnings after it said a slot machine jackpot message only popped up because of a glitch, a report said Friday.
Choo Hong Eng, 58, told the Straits Times newspaper she was playing the slot machines for the first time Tuesday when the "Cash Bonus" sign appeared indicating she had won more than $416,000. She said the manager told her instead of the full jackpot she had won $50,000 and a sports car worth $258,962 which she could sell back to the casino for cash.
A spokesman for the Marina Bay Sands casino said: "As this case is the subject of an ongoing investigation, it would be inappropriate to comment further at this stage."
Choo, who runs a vegetarian food stall, said as well as complaining to the casino she had also made police report. "It's a matter of principle. I wouldn't take a single cent more from them. But I wouldn't accept a single cent less either," she told the newspaper, adding that she had not been told when the casino investigation would be completed.
"The other patrons told me not to be taken in. They said there was no indication anywhere that I had won only $50,000 and a car."
According to the Straits Times, other patrons who witnessed the incident at 6am offered to be her witnesses. One of them, Mr Moo Ngow Chai, a 63-year-old Malaysian, told the paper in a telephone interview yesterday: "I saw what happened and thought it was very unfair of the casino to deny her the winnings.
"The jackpot machine clearly displayed the words 'Cash Bonus'.
"There were no pictures of a car at all."